Kalifat was awarded for Best Production Scripted at the Ria Gala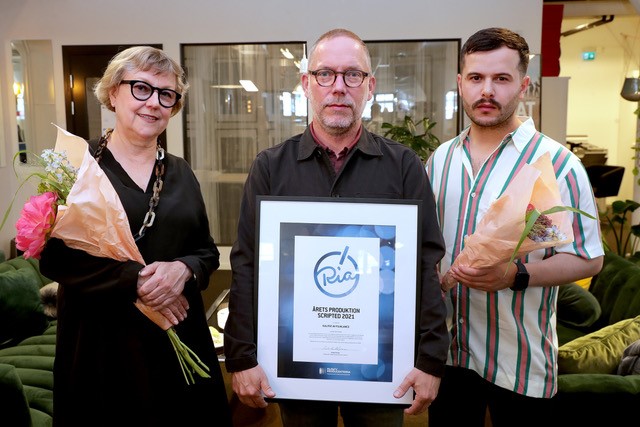 Filmlance was awarded with Best Production Scripted for the drama series Caliphate.
Caliphate won with the motivation: In a difficult-to-navigate production on a difficult-to-navigate topic, this team has made a team effort that has contributed to an extraordinary result. By following a clear compass and vision of authenticity, everyone involved has, during recordings on two different continents, delivered a up-to-date nail-biter which makes you feel and that arouses debate.
The Ria Prize rewards Swedish TV production and the creators behind Sweden's sharpest TV program. This year's prizes were awarded in the categories Best production scripted / non scripted. Behind Riagalan is the Swedish Film and TV Producers Association.
Under the leadership of jury chairman Karin Hellström, an industry jury consisting of Fatima Varhos, Björn Persson, Renée Axö, Jonas Linnander Manfred and Mikael Wallén, has selected this year's best productions based on this year's submitted contributions from the companies.