New season of Top Dog premieres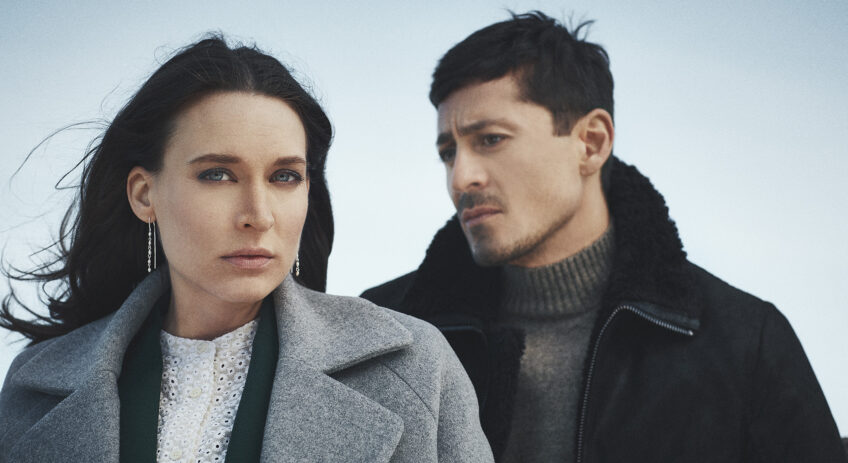 It's been a long wait, but the second season of the hit show Top Dog has finally premiered. The story takes place two years after the last season. Teddy (Alexei Manvelov) is back in crime and has risen through the ranks. Meanwhile, Emily (Josefin Asplund) has been given a great opportunity with a new assignment as a business lawyer. But both soon find themselves in a moral dilemma that rocks their entire world.
– Emily puts herself in new, dangerous situations and is torn between career and what really matters," says Josefin Asplund.
The second season of Top Dog is loosely based on Jens Lapidus' characters from the acclaimed book series of the same name. The series is set in Södertälje and inner city Stockholm, where the two worlds are on a collision course. Emily is still in debt and starts working for entrepreneur Paul Ahlborg (Peter Viitanen) who wants to build a high-tech center in Södertälje. He has problems with the municipality that owns the land and asks Emily to take care of the negotiations – an assignment that represents a real comeback for her after the bitter ending with her former employer. With the problems with the municipality stemming from Isaac's (Mahmut Suvakci) and Teddy's future plans, Emily finds herself in a dilemma that threatens both her relationship with Teddy and her career.
Teddy's nephew Nikola (Gustav Lindh) has managed to get out of the criminal world in a way that Teddy himself could not. Nikola is about to start studying in Stockholm and lives with his girlfriend Anina (Sara Shirpey). However, he cannot say no when his friend Chamon (Bekzod Kuliev) asks for help. Something goes wrong and Nikola, who is innocent, is arrested by the police. But something is not right.
– Teddy fails to see his responsibility in what is happening around him, in the end he has to act, but it is difficult to make good decisions in bad situations," says Alexei Manvelov.
In other roles are seen Joel Spira, Pablo Leiva Wenger, Sandra Stojiljkovic, Marcel Khouri, Jessica Grabowsky, Milan Dragišić, Nadja Halid, Anna Azcarate, Wisam Rateb, Maxwell Cunningham, Shirin Golchin, Ricky Carlson, Kalled Mustonen, Peter Gardiner and Vilhelm Blomgren.
The second season of Top Dog premieres on C More on May 8 and on TV4 and TV4 Play on May 17.
Top Dog is produced by Teresa Alldén at Filmlance International (part of Banijay) for C More & TV4, in co-production with ZDFneo. Director is Alexis Almström and Ahmed Abdullahi. Screenwriters are Hans Jörnlind, Charlotte Lesche and Axel Stjärne. Executive producer at C More & TV4 is Lisa Dahlberg and Hanne Palmquist is executive producer at Filmlance. The international rights are distributed by ZDF Studios.