BECK – Inferno premieres December 8 at TV4 Play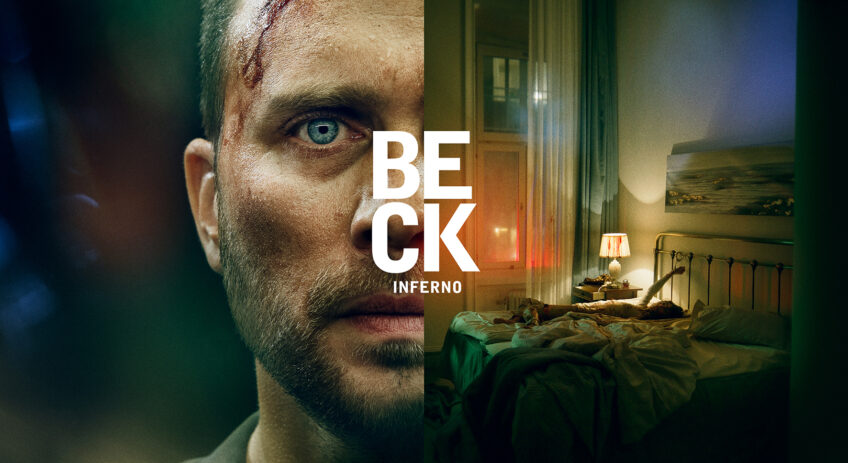 On 8 December, the 49th Beck film will premiere exclusively on TV4 Play. In Beck – Inferno, the world closes in on Josef (Martin Wallström) who is suspended pending an internal investigation after an alleged assault by an SÄPO agent. Klas Fredén (Jonas Karlsson), now at the peak of his career, offers his help – but nothing is free.
– This is a historic Beck premiere in that it's actually the very first on TV4 Play. We are extremely happy that we can now offer the opportunity to watch the entire film suite, including the older films, on TV4 Play. High quality drama is an important cornerstone of our streaming service going forward and Beck is a timeless and powerful crime drama that continues to attract large audiences. Film 49 is a sign of strength for this fantastic film suite and we hope viewers enjoy it," says Fredrik Arefalk, Director of Content and Channels at TV4.
When Beck – Inferno begins, nothing is the same in the Beck group. Alex (Jennie Silfverhjelm) is investigating a fatal shooting at a petrol station, but is deeply affected by the fact that Jenny (Anna Asp) has been fired and Josef is suspended pending an internal investigation.
Meanwhile, Klas Fredén has become the Head of SÄPO. He contacts Josef and offers him his help, but nothing is free and Klas wants Josef to do him a favour first. Josef declines, but after an initial interview with the internal investigators, he realises he has no chance and seeks out Klas again. Klas wants Josef to track down a woman who is said to have stolen the Botticelli painting Inferno, a painting that has been used as collateral in countless drug deals. The deal has fatal consequences for Josef, Klas and the Beck group.
Other roles include Kristoffer Hivju, Måns Nathanaelson, Ingvar Hirdwall, Elmira Arikan, Valter Skarsgård and Happy Jankell. Peter Haber, who has played the title role since 1997, returns as Police Commissioner Martin Beck.
Beck – Inferno is based on author couple Maj Sjöwall and Per Wahlööö's characters and detective series about Martin Beck. Producer is Francy Suntinger at Filmlance International, part of Banijay. The director is Pontus Klänge and the script is by Annika Sandahl. The head of drama for TV4 is Piodor Gustafsson and the executive producer for TV4 is Jon Mankell. Beck is a co-production between TV4, Filmlance and Nordisk Film Production in collaboration with ZDF, DR, TV 2 Norway, Nordisk Distribution and Banijay Rights. Beck is distributed internationally by Banijay Rights.