Success for the seventh season of THE SANDHAMN MURDERS and greenlight for an eighth season!
August 19th, 2020
The seventh season of THE SANDHAMN MURDERS has reached success figures on both C More and TV4. And it will be an eighth season of the beloved series based on the author Viveca Sten's universe.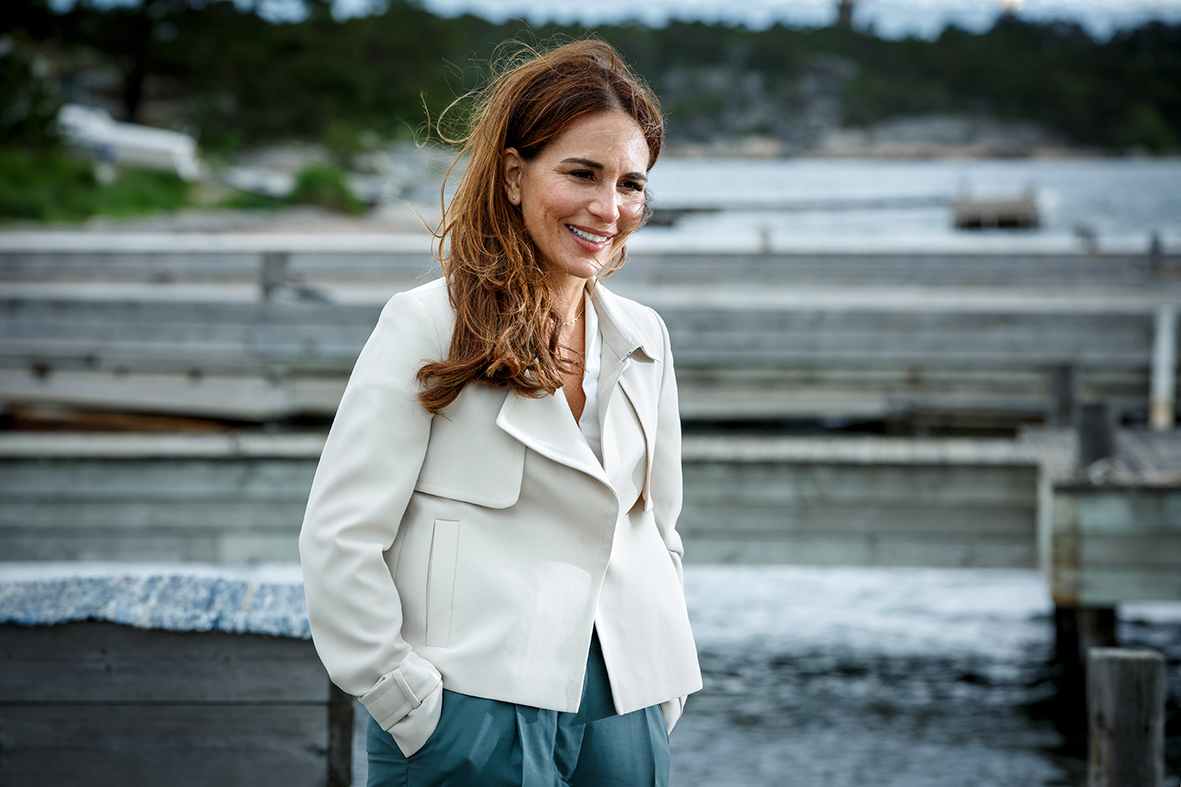 – I have received such an incredibly good response from all for this season. I feel proud and happy, and therefore it is extra fun to be able to tell that we are working on new season, says Alexandra Rapaport.
The TV4 premiere of THE SANDHAMN MURDERS received fine viewing figures, which shows viewers' love for the thrilling crime drama series that takes place in the Stockholm archipelago. In total, the first episode had 770,000 viewers on TV4. Also on C More, the series has received brilliant numbers, similar to the viewer successes Hamilton and Bäckström. Since the premiere on August 3, The Murders in Sandhamn is by far the most watched series on C More.
At the same time as the seventh season of The Murders in Sandhamn is shown on TV4 and C More, the production for the eight season is in full swing. The shooting will take place in three stages until October 2021. Just like in the seventh season, the series and Viveca Sten's books have been developed in different directions, while the series is based on Viveca Sten's universe. Alexandra Rapaport is joined by her new opponent, Nicolai Cleve Broch, who plays the temperamental and charming policeman Alexander, in the eight season as well.