Production start for SANNINGEN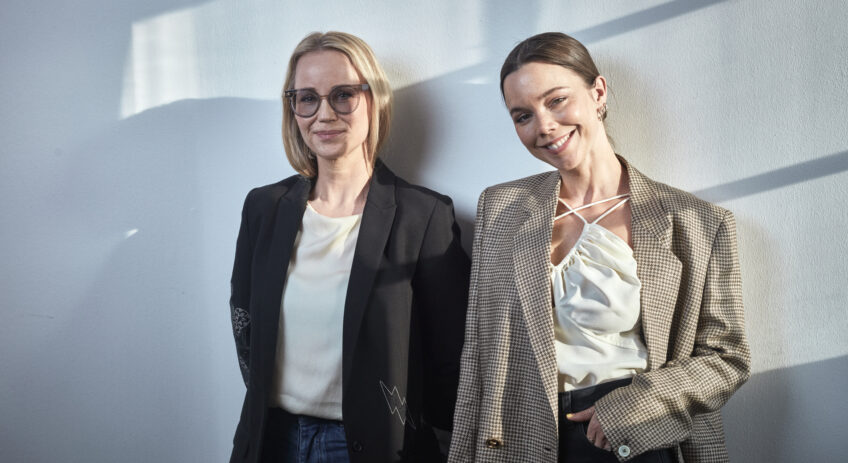 Filmlance has Fallen (Sanningen) for Sofia Helin and Hedda Stiernstedt with C More, a new Swedish crime drama created by The Bridge screenwriter Camilla Ahlgren, to be globally distributed by Banijay Rights.
Today April 25th Filmlance together with C More announces production has begun on Fallen, the latest crime drama from award-winning Swedish label Filmlance, distributed globally by Banijay Rights.
Created and written by Camilla Ahlgren, the screenwriter behind iconic series The Bridge, along with Martin Asphaug and Alex Haridi, this new crime drama stars Sofia Helin (The Bridge, Lust, Emmy winner Atlantic Crossing) and Hedda Stiernstedt (The Restaurant, Wallander, Beforeigners).
In Fallen, Sofia Helin plays Iris Broman, the new head of the Kalla Fall, a group solving cold cases in Malmö. Due to a tragedy, she moves from Stockholm down to the small southern town of Ystad, where she lives in her half-sister Kattis' (Hedda Stiernstedt) house by the sea. When Iris arrives in Skåne, a cold case becomes topical again and everything is turned upside down, intertwining the lives of several people. What was the truth then, what is the truth now – and what are the consequences?
Fallen is a co-production between C More, TV4, ZDF, Film i Skåne and Filmlance. It is produced by Filmlance's Anna Wallmark, and Lisa Dahlberg serves as executive producer at C More and TV4. The lead director is Linnéa Roxeheim (Portkod), working with Olof Spaak.  Filming will take place in Malmö and Ystad and the surrounding area and the series will launch on C More in 2023.
Sofia Helin says: "I always want to work with people who are talented and interesting, as with screenwriter Camilla Ahlgren. It's brilliant to be reunited in this project, to deepen the creative process and challenge one another in new ways. I discovered Linnéa Roxeheim's films a few years ago and working with a director with a talent for fine-tuning human relationships will take this drama and the genre to the next level. I'm looking forward to exploring this new character, the question of guilt and how a person moves on after a trauma."
Camilla Ahlgren, creator and screenwriter for Filmlance says: "It is incredibly exciting to be working once again with Sofia Helin, and with Hedda Stiernstedt also on board, this is set to be a high-quality, emotionally-tense show fans will love. Linnéa Roxeheim's unique directing style is perfect for this deep, character-driven story, exploring if it is possible to move forward in life without answers and how to stop the internal craving for retribution."
Producer: Anna Wallmark