BECK – Quid Pro Quo premieres on C More, March 17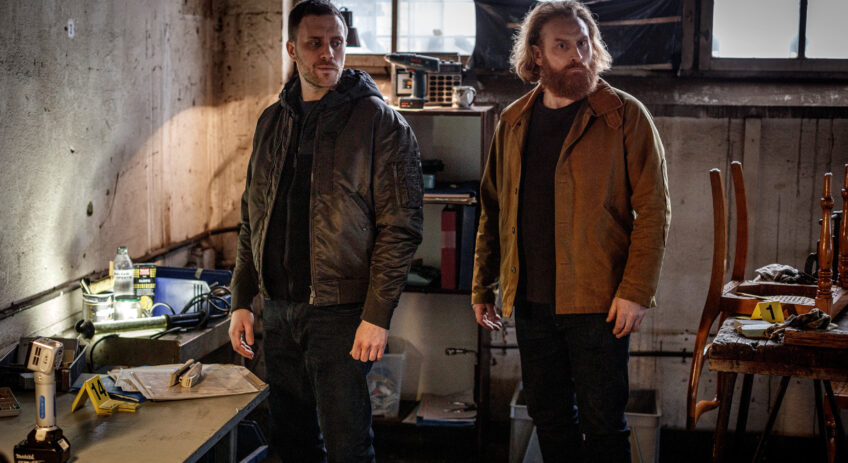 BECK is back with film number 48 in the series and also with Steinar Hovland (Kristofer Hivju) at the center of the action. Steinar and Josef (Martin Wallström) are assigned to investigate a death at a flea market, which soon takes unexpected turns when Säpo is unusually interested in the case.
– This is a Beck film you can look forward to! There has rarely been such high pressure in the Beck group. It was a great pleasure for me and Steinar to make this film, and we hope Beck fans all over the world will love it, says Kristofer Hivju.
A man is found dead, most likely murdered, at a flea market in Vårberg, a suburb to Stockholm. At first, it looks like an ordinary robbery, but when the Swedish Security Police (Säpo) suddenly show interest in the case, the Beck group suspect something is amiss. Säpo agent Kent Larsson wants the Beck group to share all information they uncover with him. Martin will only agree to this on a quid pro quo basis – they have to return the favor. What the Beck group doesn't realize is that the case is a matter of national security.
Steinar (Kristofer Hivju) is back in Stockholm after a long stay at home in Norway and together with Josef (Martin Wallström) has to take the lead on the case. The investigation of the murder at the flea market takes the group on a collision course with Säpo.
Jenny is fighting to keep her child. Her ex has hired a lawyer in order to secure sole custody. She claims Jenny is an irresponsible parent, who prioritizes her job over everything else. The once calm and stable Jenny suddenly feels the ground beneath her in complete flux. She makes a grave and very difficult decision. A decision that will not only affect her, but the entire Beck group.
We also see Jennie Silfverhjelm, Måns Nathanaelson, Jonas Karlsson, Ingvar Hirdwall and Elmira Arikan in returning roles.
BECK – Quid Pro Quo is based on Maj Sjöwall and Per Wahlöö's character and detective series about Martin Beck. The producer is Francy Suntinger at Filmlance International, which is part of Banijay. The director is Pontus Klänge. Dennis Magnusson is responsible for the script. Development producer is Fredrik Agetoft. Jon Mankell is executive producer at C More and TV4. Beck is a co-production between C More, TV4, Filmlance and Nordisk Film Production in collaboration with ZDF, DR, TV2 Norge, Nordisk Film Distribution and Banijay Rights. Beck is distributed internationally by Banijay Rights.